Can I just say that I was so, so hyped for this session with Maria + Sam?!?! If you're reading this and we and friends or family, then you've heard me talk about how excited I was over and over again.
The last time I was at the arboretum for a shoot, it was a winter wonderland so I had to do a double take when I saw all of the PNW's classic, dark greens again. The Seattle Arboretum is a client favorite for photos and I totally understand… Michael and I had our engagement photos taken there, too!
If I can be honest, I barely had the chance to talk to Sam during this session besides when he was in front of my camera or standing behind me to make Maria laugh because Michael and Sam hit it off and were in their own little world (boys, am I right?).
Meanwhile, I had the pleasure of talking with Maria about how the two of them met and what was going on in our day-to-day lives, among other things. You guys… Maria + Sam first met in sixth grade (yes, you read that correctly) and reconnected in the past few years before falling in love and getting married!! Isn't that the sweetest thing?
One of the things I love about Maria–other than how gorgeous she is… I mean LOOK at their photos!!–is how easily I felt like I was able to become friends with her as if we actually were long-time friends in some alternate reality. She has such a warm heart and so does Sam and I have no doubt that their little boy is going to be constantly showered with love. <3 Yesterday marked 34 weeks and Maria is clearly still strutting her pregnancy glow!
I'm also pretty sure this was Michael when I was telling Maria that I was baby crazy throughout her session: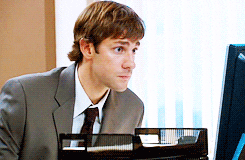 I hope you all enjoy going through some of my favorite photos from this session + maybe if we get enough comments that suggest naming their little boy Storm, then it might happen 😉
XOXO
SP <3